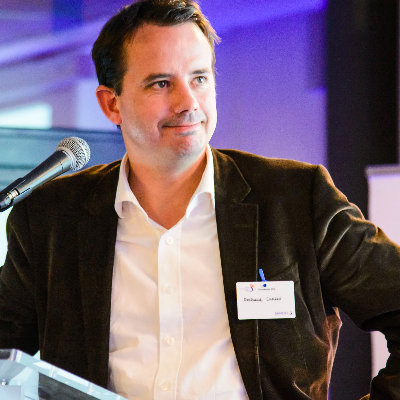 Bertrand CARIOU
France
Biography of Bertrand CARIOU
Pr Cariou (MD, PhD) is a Professor of Endocrinology at the Nantes University Hospital and Medical School in Nantes and the team leader of "Dyslipidemia and Lipotoxicity" team at INSERM U1087, Nantes, France. Since 2015, he is the director of l'Institut du Thorax, a high qualified public center devoted to patient care, research and training in cardiovascular, respiratory and metabolic diseases. He received his PhD in Endocrinology and Cellular Interactions from the University of Paris and completed his post-doctoral training at the Institut Pasteur de Lille on the metabolic function of the bile acid nuclear receptor FXR.
Pr Cariou is interested in the function of PCSK9 and in pharmacological management of type 2 diabetes and NASH. He is a core member of a TransAtlantic Network of Excellence on PCSK9 funded by the Fondation Leducq (2014-2019) and the coordinator of RHU project CHOPIN (Cholesterol Personalized Innovation).
He has authored more than 170 original publications in the area of diabetes and molecular biology and is a principal investigator in several clinical trials in Diabetology, Lipidology and Endocrinology.