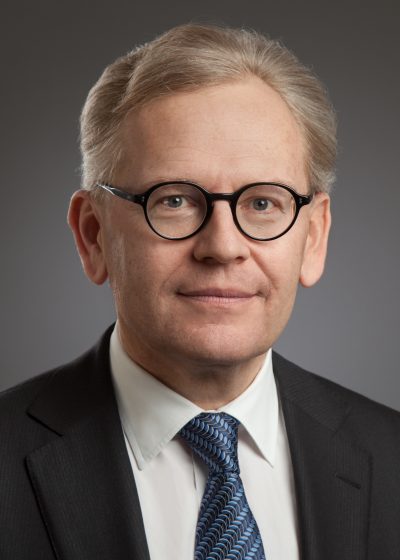 Michael RODEN
Director German Diabetes Center (DDZ) Leibniz Center for Diabetes Research at Heinrich Heine University Düsseldorf / Chair/Professor Endocrinology and Metabolic Diseases Heinrich Heine University Düsseldorf / Director Division of Endocrinology and Diabetology University Hospital Düsseldor
Germany
Contact: Michael.Roden@ddz.de
Biography of Michael RODEN
Professor Dr. Michael Roden is Chair and Full Professor of Internal Medicine, Endocrinology and Metabolic Disorders at Heinrich-Heine University, Director of the Division of Endocrinology and Diabetology at the University Clinics Düsseldorf and Chief Scientific Executive Officer of the German Diabetes Center (DDZ). Since 2009 he is a Speaker of the German Centers for Diabetes Research (DZD) and – since 2017 – Speaker of the Committee Medicine of the German Council of Science and Humanities, which advises the President and Federal Government of Germany.
Previously, Michael Roden was head of the 1. Medical Department of the Teaching Hospital of Medical University of Vienna, Hanusch Hospital, Max-Kade Fellow at Yale University, USA, and Associate Professor at University of Vienna, Austria. He was President of the Central European and Austrian Diabetes Associations, Honorary Treasurer of European Association for the Study of Diabetes (EASD) and currently serves as Chairman of European Foundation for the Study of Diabetes (EFSD).
Michael Roden contributed paradigm-shifting concepts to insulin resistance and energy metabolism in diabetes and non-alcoholic fatty liver disease. These activities resulted in >600 peer-reviewed publications, e. g. in Nature, Lancet Diabetes Endocrinol or Cell Metab. He currently serves on the editorial boards of Mol Metab and Am J Physiol. He received several awards, including the International Novartis Award (2004), ESCI Award (2006), Oskar-Minkowski Prize (2006), Paul-Langerhans Medal (2017) and the G. B. Morgagni Prize-Gold Medal Career Achievement (2018). He was also awarded honorary doctorates by the Medical School of the National & Kapodistrian University of Athens and by the Medical Faculty of the University of Belgrade.
Professor Roden´s research is supported by grants from the German Federal Ministry of Health, Federal Ministry of Education and Research and North Rhine-Westphalian Ministry of Culture and Science, the European Fonds for Regional Development and the German Research Foundation.