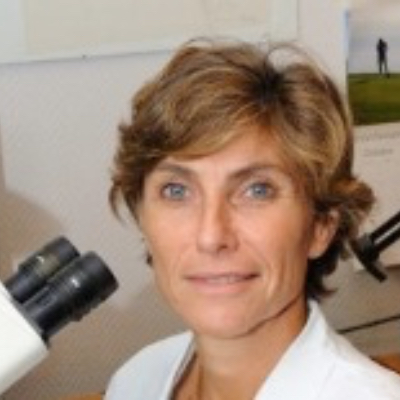 Valérie PARADIS
France
City: Clichy
Institution: Hôpital Beaujon, Paris / Pathology Department
Contact: valerie.paradis@aphp.fr
Biography of Valérie PARADIS
Valérie Paradis, MD PhD and Professor in Pathology, is the chairman of Pathology department (Beaujon hopsital) and leader of the INSERM team 'From
inflammation to neoplasia in digestive diseases' (INSERM UMR 1149 Paris). Fields of interest and research include pathological and molecular aspects of liver tumorigenesis with a specific interest of hepatocellular carcinomas developed in patients with metabolic syndrome. Her team has developed original in situ proteomic approach (MALDI imaging) for identification of tissue biomarkers, and ex vivo culture model of human tumor slices for evaluation of therapeutic molecules.
V Paradis is involved in educational activities, chairing the specialty "Epithelium: interface structure" (Master 2 "Cellular biology-Physiology-Pathology"). She is co-coordinator of the DHU UNITY ' U nmet N eeds for I nnovation in Hepa T ology and Gastroenterlog Y'(Coordinator Pr DC Valla) and task leader (WP2: cross sectional clinical study)) of the RHU QUID-NASH (coordinator Pr DC Valla) aiming to identify novative noninvasive diagnostic markers of NASH in diabetic patients.