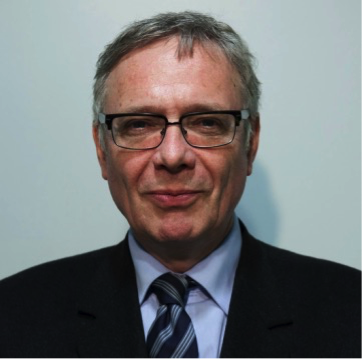 Richard MOREAU
Senior Scientist, Directeur de Recherche de Classe Exceptionnelle (DRCE) à l'INSERM (French NIH)
France
City: Paris
Institution: UMR_S 1149, Centre de Recherche sur l'Inflammation CRI
Contact: richard.moreau@inserm.fr
Biography of Richard MOREAU
Dr. Richard Moreau, Senior Scientist, Vice-Chairman of the Center for Research on Inflammation, INSERM, Paris Diderot University and Cnrs, Paris, France
Dr. Richard Moreau is: 1) Senior Scientist (Outstanding Grade) at the French NIH (INSERM); 2) Vice-Chairman of the Centre of Research on Inflammation (CRI, Paris, France), endorsed by the French NIH (INSERM), Paris Diderot University, and Cnrs; 3) Consultant in Hepatology at the Liver Unit at Beaujon Hospital, Assistance Publique Hôpitaux de Paris, Clichy, France; 4) Adjunct Professor at the Institute of Liver and Biliary Sciences (ILBS), New Delhi, India; 5) Advisor for Hepatology at the INSERM' Institute "Pathophysiology, Metabolism, Nutrition"; 6) Deputy Director of the Grifols Chair for Translational Research at the European Foundation for the Study of Chronic Liver Failure (EF Clif), Barcelona, Spain.
His main research interest is pathophysiology and treatment of complications of cirrhosis, in particular acute-on-chronic liver failure (ACLF). He was responsible for the fact that France was the first country in the world to approve terlipressin as a first-line treatment for hepatorenal syndrome. Because of his interest for end-stage liver disease. In 2009, he was among founding members of the EASL-Chronic Liver Failure (CLIF) Consortium which includes now 90 European Centers and is dedicated to develop research on cirrhosis. He was PI of the first study (called CANONIC study) performed under the umbrella of the EASL-CLIF Consortium; this study was the first to provide an evidence-based definition for ACLF.
He is now Senior Editor of Journal of Hepatology (2015-19). He has been Associate Editor for Journal of Hepatology (2010-14) and Liver International (2007-9).
His scientific production consists of 318 Peer-Reviewed publications (PubMed, November 2017), of which 222 Original Articles, 96 Review Articles or Editorials; his h-index is of 63; his SIGAPS score (French score) is 4497.
He was Editor of 1 book and 34 book chapters
He gave 242 Invited lectures (70% outside France), 300 communications in International meetings.