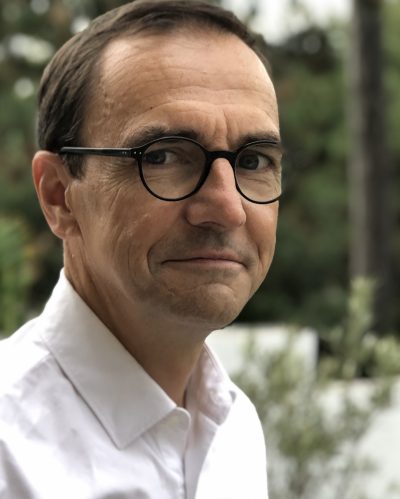 Victor DE LEDINGHEN
Professor
France
City: Bordeaux
Institution: Bordeaux University Hospital
Contact: victor.deledinghen@chu-bordeaux.fr
Biography of Victor DE LEDINGHEN
Victor de Lédinghen MD PhD is Professor of Hepatology and is currently Head of the  Hepatology and Liver Transplantation Unit, Haut Lévêque Hospital, University Hospital of  Bordeaux, Pessac, France. 
Victor de Lédinghen graduated at Bordeaux University, and Cornell University (New York,  USA) with a Hepato-Gastroenterology Degree and Medical Degree in 1993, and PhD in 2001.  In 2003, he became Professor in Hepatology at the University Hospital of Bordeaux, France.  
Professor de Lédinghen has a long-standing interest in the non-invasive diagnosis of liver  fibrosis and chronic liver diseases, and runs a clinical research programme studying the  natural history of liver fibrosis, its impact upon patients and novel therapies for chronic liver  diseases associated with liver fibrosis. He supervises the clinical research programme of new  drugs for nonalcoholic steatohepatitis (NASH). His research has included participation in  national and international HCV and NAFLD clinical trials, and had led to the publication of  more than 300 articles in peer-reviewed journals. He supervises hepatitis elimination in a  large project "Bordeaux Metropolis without viral hepatitis". He is a member of the European  Association for the Study of the Liver, and the American Association for the Study of Liver  Diseases. He is former Secretary General of the French Association for the Study of Liver  Diseases (AFEF).