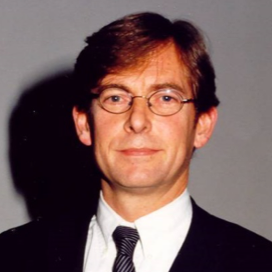 Stanislas POL
Professor, MD, PhD
France
City: Paris
Institution: Hôpital Cochin
Contact: stanislas.pol@cch.aphp.fr
Biography of Stanislas POL
Dr. Stanislas Pol is Professor of Hepatology and Gastroenterology at Université Paris Sorbonne, Paris, France. He is the Head of the Liver department at Cochin Hospital, Paris, France. He attended an Hepatology and Gastroenterology residency, chief residency at the Necker-Enfants Malades University and molecular enzymology fellowship in Henri Mondor hospital. Dr Pol completed his MD thesis on hepatitis B virus occult infections in 1983 and his PhD thesis on the regulation of iso-enzymes of ALT in liver disease in 1992. Dr. Pol's research interests involve: 1. Hepato-virology (diagnosis and therapy of viral hepatitis, especially in populations with immune deficiency; 2. the management of hepatocellular carcinoma and 3. reversal of cirrhosis.
He is the recipient of several research awards and fellowships.
He has published more than 300 primary and review articles in the field of liver diseases. He has previously chaired the coordinated action 24 of the French Agency for AIDS and Viral Hepatitis (ANRS: therapeutic trials in viral hepatitis) and he is the clinical head of the French ANRS Hepather (HBV and HCV hepatitis) cohort.
He is a the head of a group in the research Inserm unit 1223 studying the immune pathology of Hepatitis C virus infection in Institut Pasteur, Paris, France. He was the director of the Center of Translationnal Research of Institut Pasteur from 2015 to 2019.